Brotherhobby Land Snail 930 44.4V/40A 750W Longboard Electric Skateboard BH930
The Brotherhobby Land Snail 930 BH930 is an advanced and high-performance electric skateboard designed for riders seeking a thrilling and smooth commuting experience. With its cutting-edge features and robust build, this skateboard offers an unparalleled level of speed, power, and durability.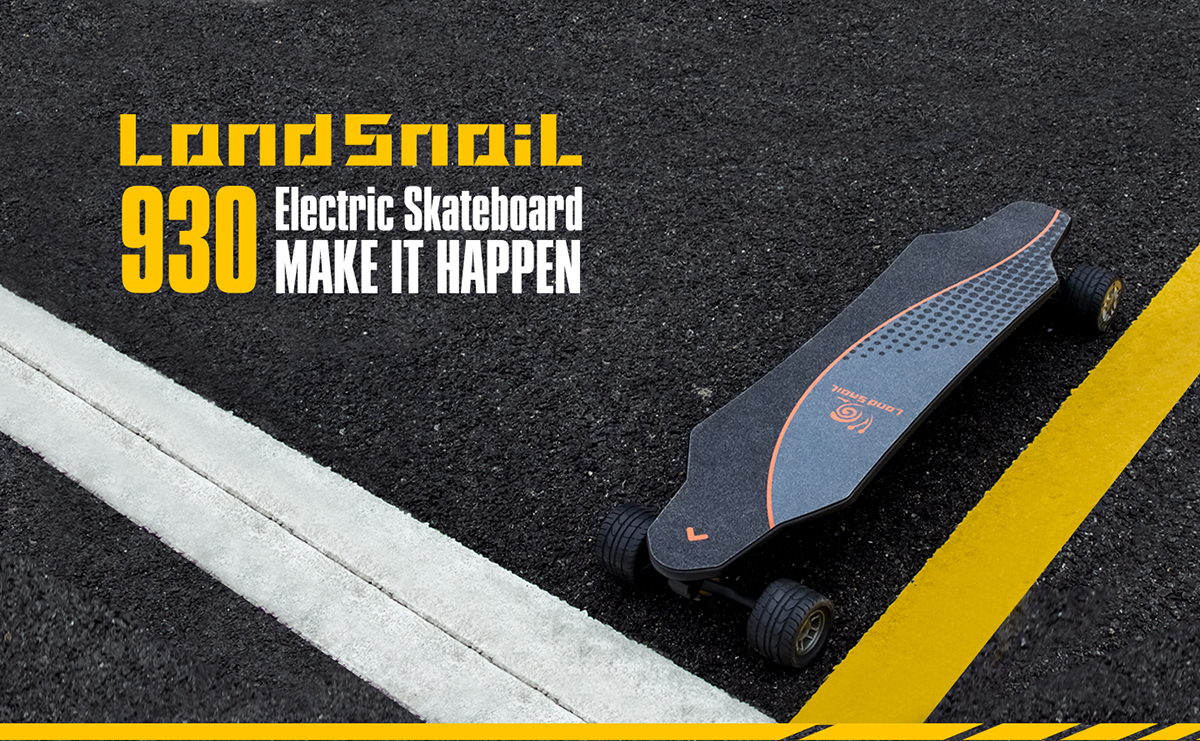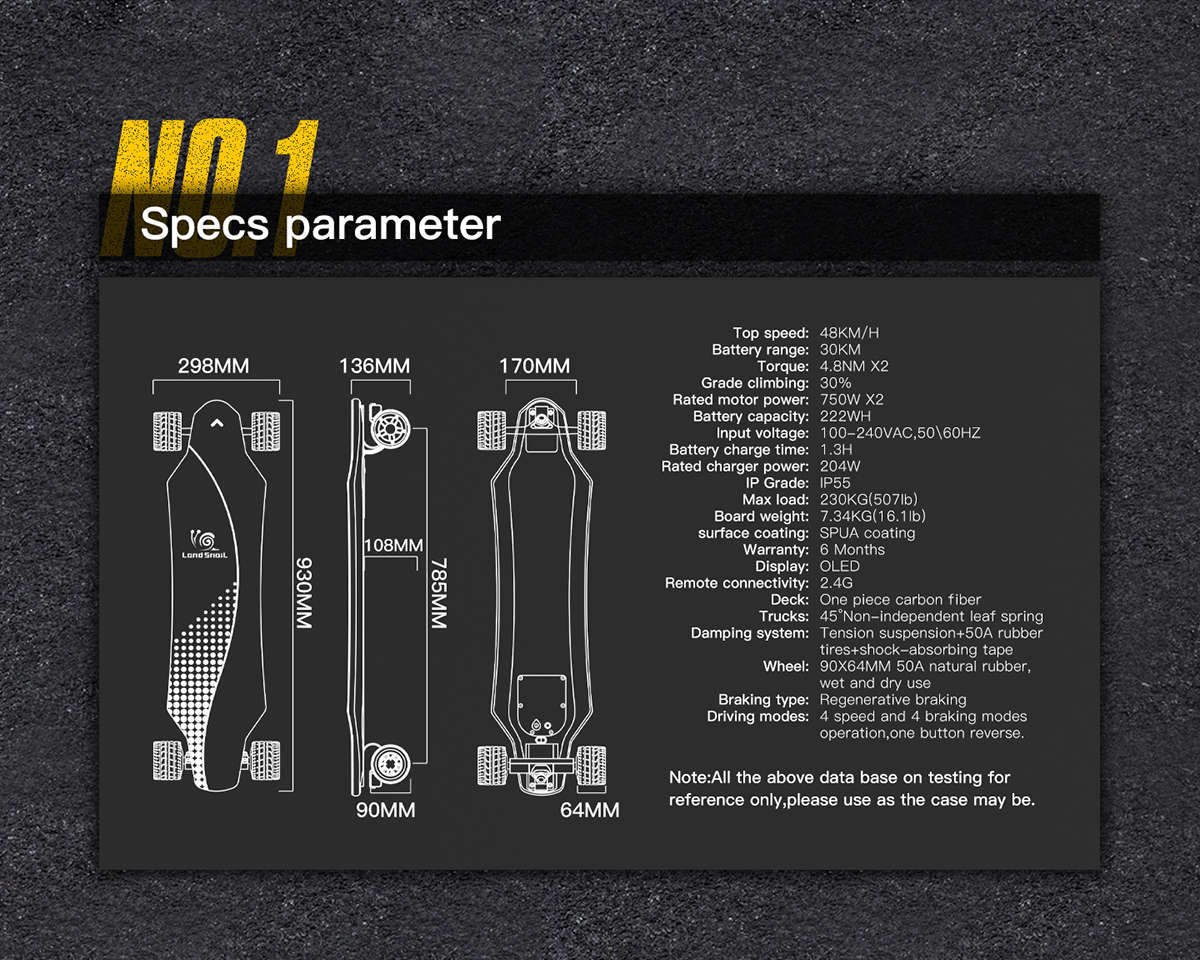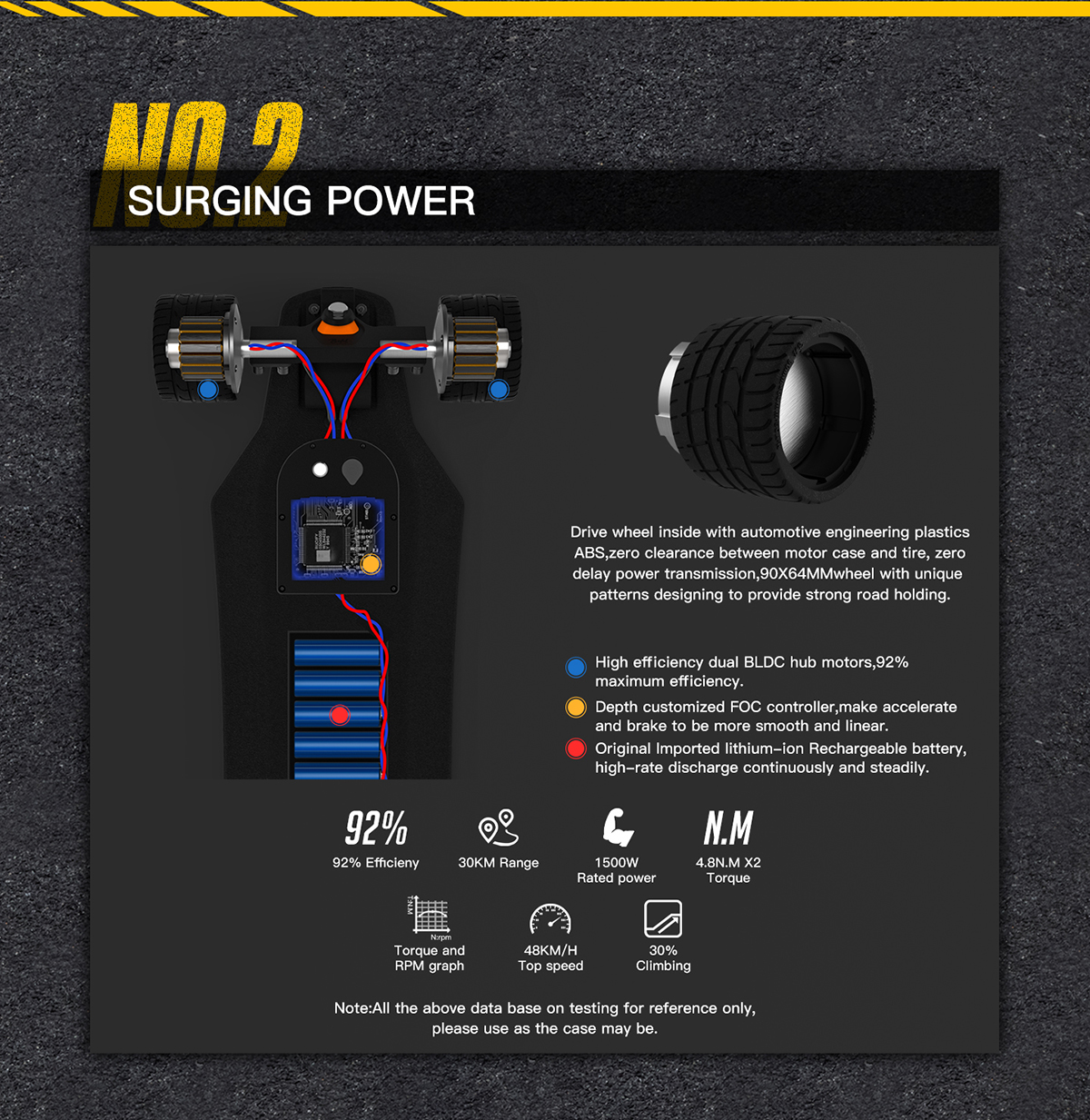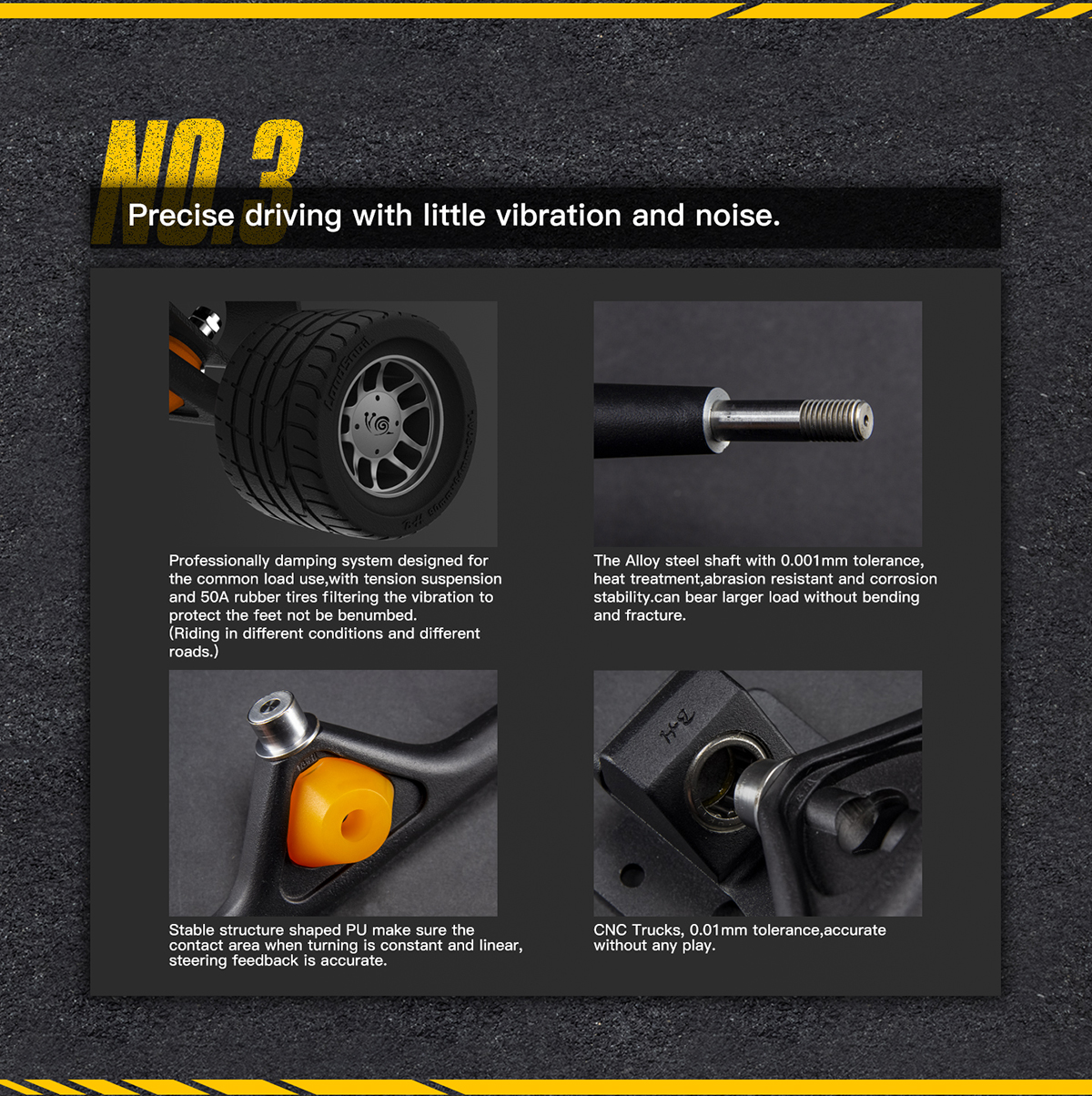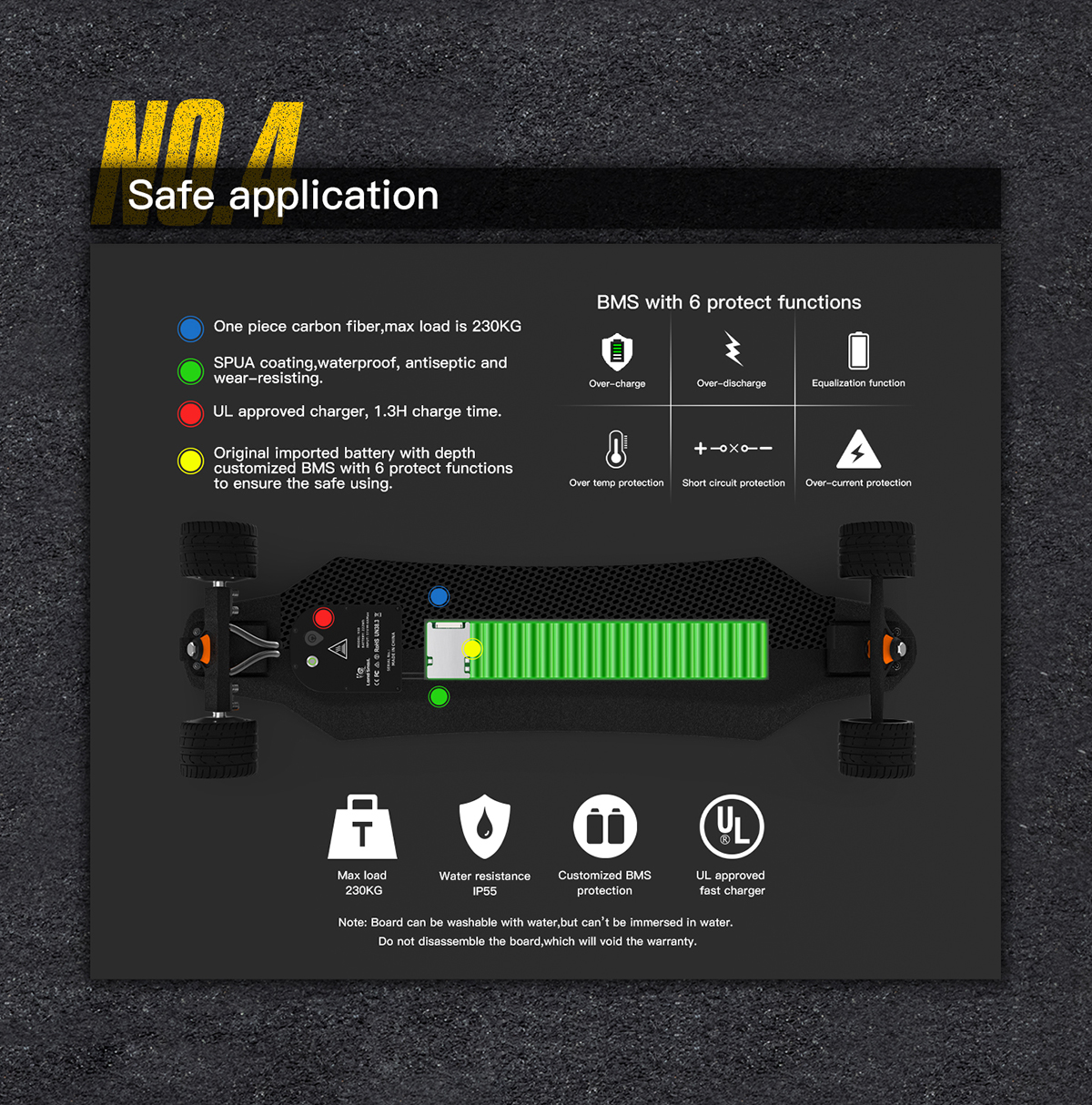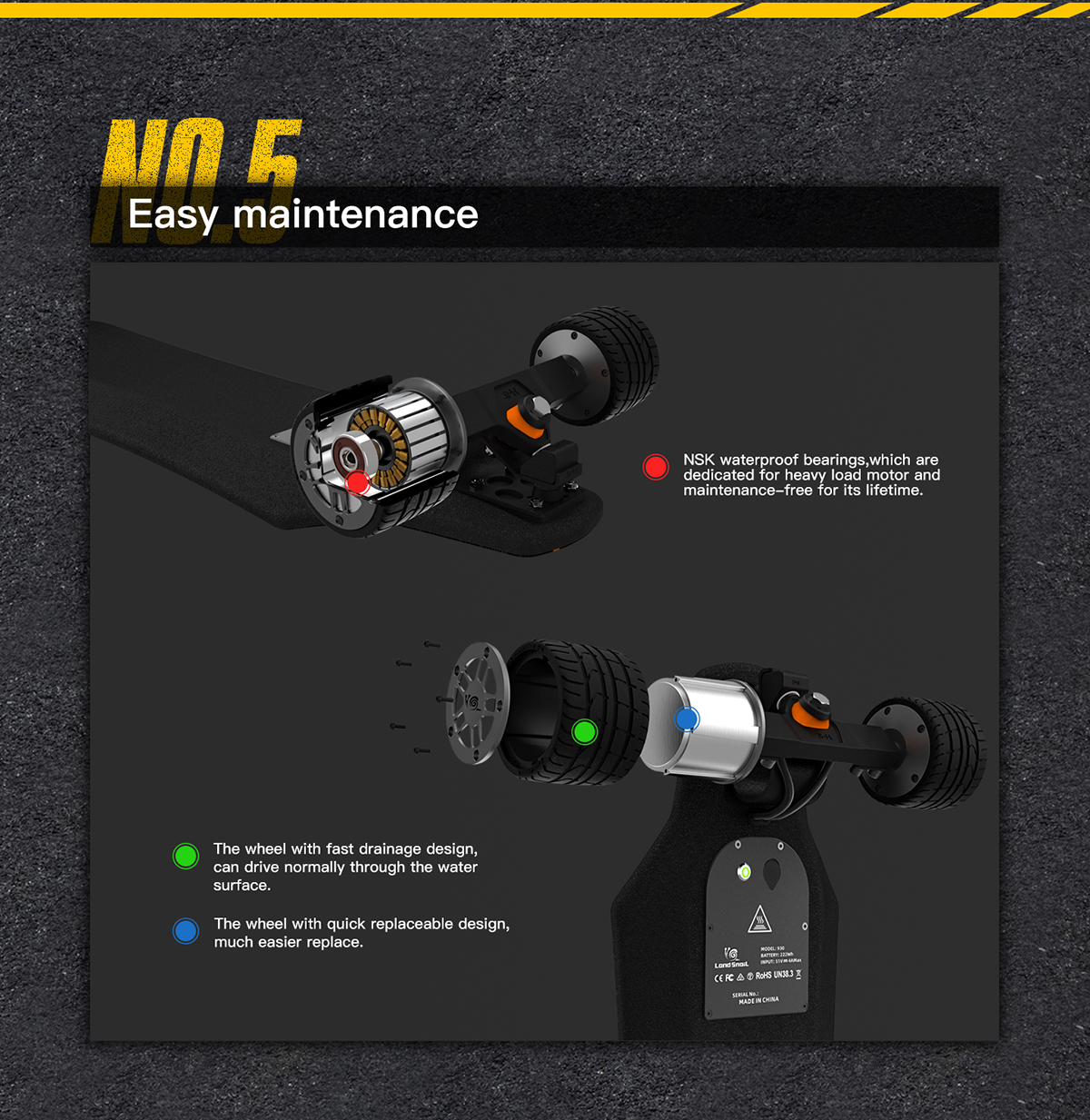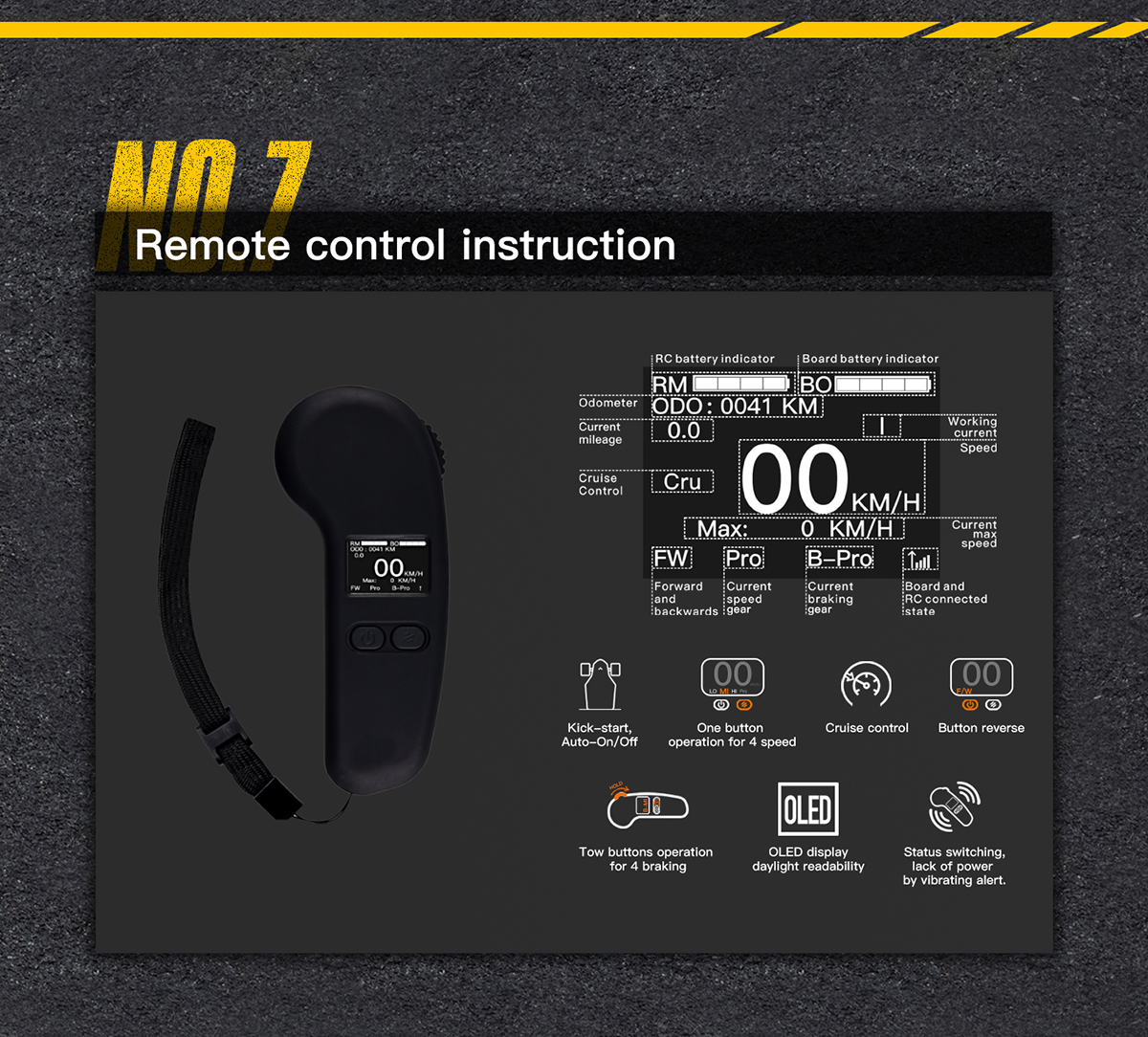 Product Video
Power and Performance:

The Brotherhobby Land Snail 930 is equipped with a powerful brushless motor, providing an impressive 44.4V of electrical power. This motor delivers an incredible 40A of current, generating a substantial 750W of raw power. This immense power allows the skateboard to reach impressive speeds, making it suitable for both casual cruising and exhilarating rides.

Battery and Range:

To support its powerful motor, the Brotherhobby Land Snail 930 features a high-capacity lithium-ion battery pack. This battery offers a substantial energy storage capacity, enabling the skateboard to achieve an exceptional range on a single charge. With this setup, riders can enjoy longer rides without worrying about running out of power.

Deck and Build:

The Brotherhobby Land Snail 930 features a well-crafted and durable deck made from high-quality materials. The deck is designed to provide excellent stability, balance, and control while riding. It offers ample foot space for riders to comfortably position their feet and maintain a secure grip during high-speed maneuvers.

Wheels and Trucks:

This electric skateboard is equipped with high-performance wheels and trucks. The wheels are made of premium polyurethane, providing a smooth and grippy ride on various surfaces. The trucks are sturdy and responsive, ensuring precise control and maneuverability while turning or carving.

Remote Control:

The Brotherhobby Land Snail 930 comes with a user-friendly wireless remote control. The remote allows riders to easily control the speed, acceleration, and braking of the skateboard. It also provides essential information such as battery level and speed, keeping riders informed about the skateboard's performance.

Safety Features:

Safety is a top priority in the Brotherhobby Land Snail 930. It includes features such as regenerative braking, which helps to conserve energy while ensuring smooth and controlled deceleration. The skateboard is also equipped with high-quality braking systems to enhance rider safety during emergency stops.

Additional Features:

The Brotherhobby Land Snail 930 incorporates additional features to enhance the riding experience. These may include built-in LED lights for increased visibility and style, Bluetooth connectivity for firmware updates and mobile app integration, and even an integrated smartphone holder for riders who want to use their devices while riding.

Overall, the Brotherhobby Land Snail 930 BH930 is an exceptional electric skateboard that combines power, speed, and durability. Whether you're an experienced rider or a beginner, this skateboard is designed to deliver an exciting and reliable ride for your daily commutes or thrilling adventures.
Pure fun!
It is so fun I just got it and I already love it I highly recommend getting one if you are a skateboarder or even if you need some kind of transportation.
Perfect so far!
Great board for commuting. Good power and good distance. It gets the job done well.
I like it!!
So far very impressed. It's fast and rides really well. Only a few days of hard riding so far. See how long it lasts.
Absolutely amazing.
I've been thinking about buying one for some time. I finally decided to buy it at the beginning of the year. As of now, I have ridden over 1000 KM still goes just as fast and just as long! So happy I have it. Thanks team Electric Bike Paradise!
This thing is fun.
Week leading up to delivery date: pure excitement, slight anxiety. Haven't been on a skateboard in over 12 years. 😃👍
Day of arrival: it is fast and probably the coolest thing I've ever bought. It handles gravel, dirt, grass, it's pretty tough. sidewalks are kind of annoying. I had a blast.
2nd day: I was going a bit to fast and hit a speed bump I guess, I bailed and hit my head and broke my collar bone may need surgery. As I sit here in pain I'm still anxious to ride it again. 10\10