Skatebolt Breeze II 450W Longboard Electric Skateboard
Skatebolt Breeze II - Made to be great
SKATEBOLT is an electric skateboard company established in 2016. Since the very beginning, our main goal has been to offer electric skateboards that are safe, convenient, and affordable. On this new generation, we make an effort to put together a board that solves most common problems we ever encountered. We choose the best parts we could find. Our dedication is to provide a great experience for your Eboarding life.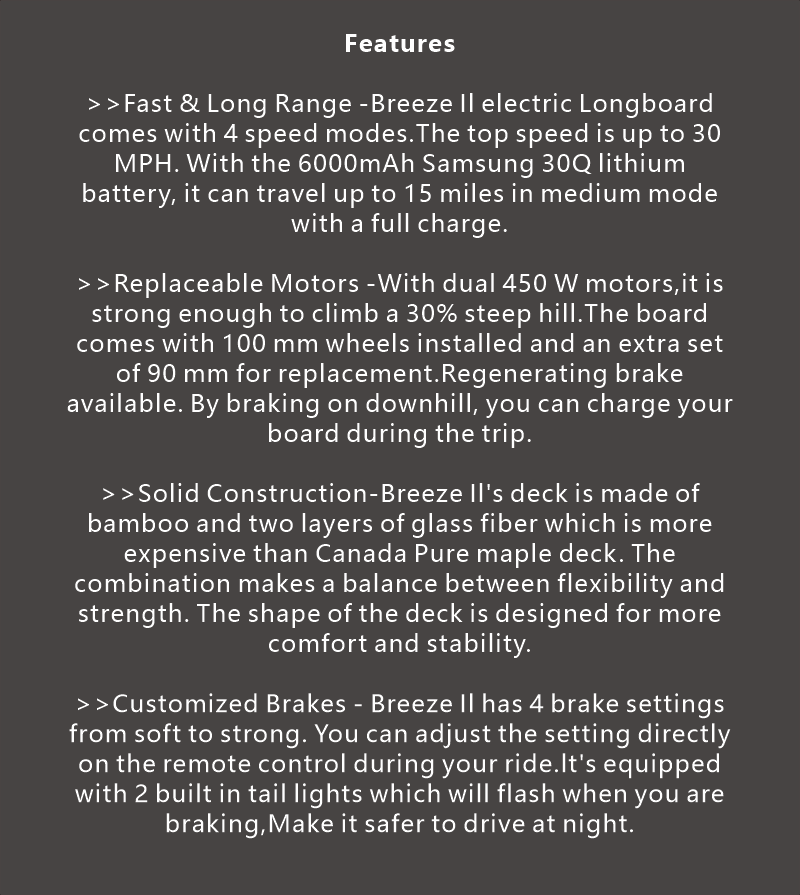 Product Video
Order a Skatebolt Breeze II 450W Longboard Electric Skateboard today from ElectricBikeParadise.com. Free shipping + free gifts on all of our Skatebolt Electric Skateboards. Buy today and get a discount, free shipping, and a free gift! 
Great customer service!
The best customer service! Fast shipping!! And great product!!!