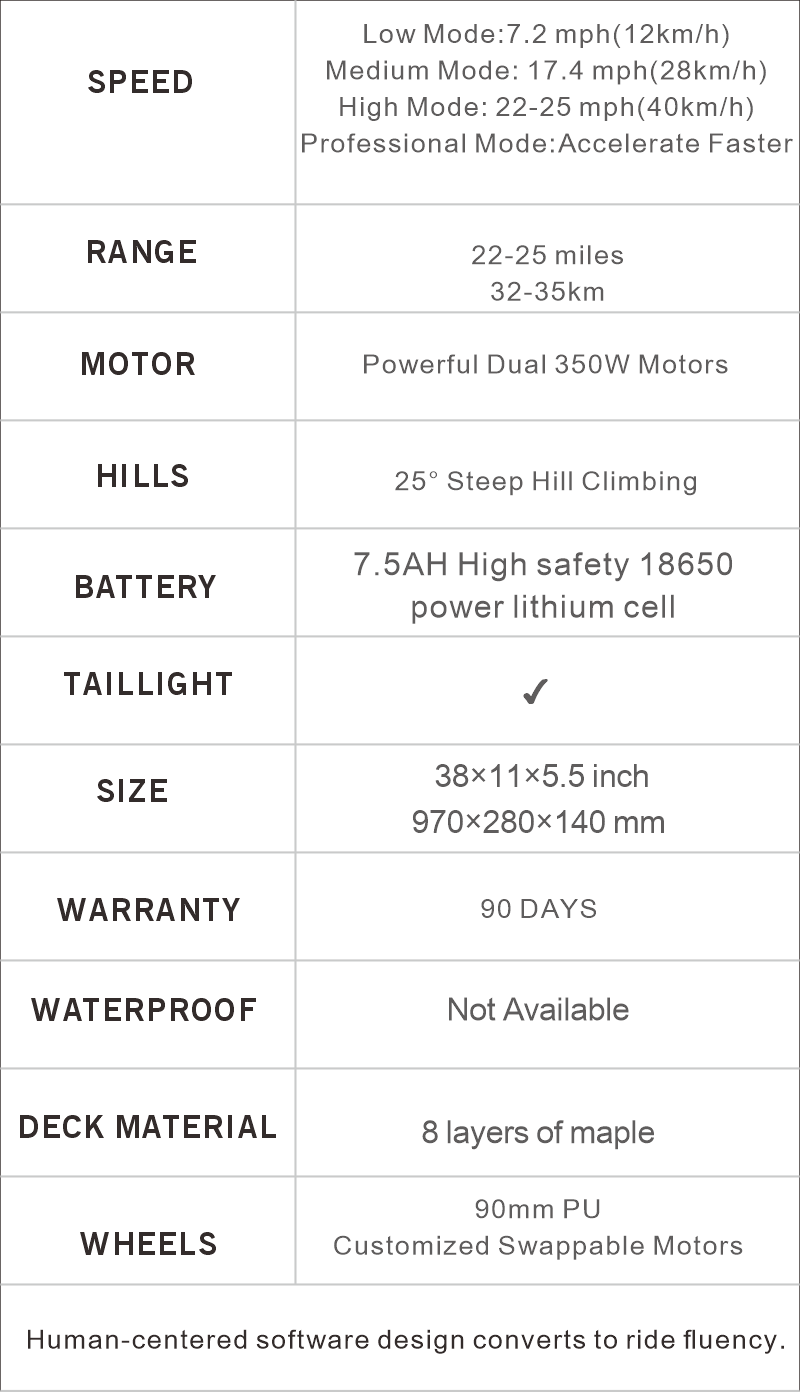 Skatebolt Tornado Pro A 36V/7.5Ah 350W Street Electric Skateboard A1
Pay Over Time
Features of Skatebolt Tornado Pro A Street Electric Skateboard A1
The Skatebolt Tornado Pro A Electric Skateboard comes with 25 mph top speed and 18.6 miles max range with the sturdy 8 layers of northeast maple, which make you feel comfortable and steady on the board.Get around with the unbelievable speed and relax on the fastest electric skateboard.
Skatebolt Tornado Pro A is Awesome
Couldn't be happier with this board. Battery is great the functions are awesome and I am loving this board, especially for the price.
Perfect choice
Super well, everything works great. I can recommend it very much.
Definitely FUN for young and old, mega FUN!
Christmas present for our almost 15-year-old son. When I was unpacking the first concerns came about whether he could even ride it himself, within 5 minutes he was standing on the board by himself and was driving across the street on his own. It glows in great bright colors and is just plain fun. Dad was also immediately enthusiastic, so definitely FUN for young and old!
Really recommendable skateboard
The board has been in use for almost 2 weeks now and so far it has met all expectations. It makes a valuable impression, drives smoothly and stably, and is also quite robust. Loading time is ok and the supplied accessories including operating instructions are functional and understandable.
All the best
Everything worked out great and I am very satisfied.